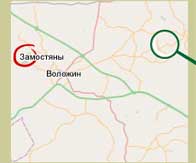 Теl. + 375 29 855-81-09;
+ 375 29 663-00-63.
e-mail: info@restonriver.com
The day soared, this day is not getting old.
Where and by whom it was invented proverb on a shelf or a bathhouse at teatime, a blacksmith or a court - is unknown, and it does not matter. More importantly, however just noticed bath essence of the case, which has a long history.
Every nation has its kind baths, with the features and secrets, and everyone is sure that it was his sauna - the healing.

Russian sauna - a phenomenon unique. In the Russian bath has its own laws, and they must be followed.

And we try to follow the traditions of domestic bath: heat the oven-stove, pour on the hot stones water bath filled with hot steam.
To create a pleasant atmosphere in the steam room in the water, which is poured stones, add herbal infusions.

True fans always steamed with a broom. We offer oak brooms.
Real Russian bath is not possible without the cold water. What a treat after a dive steam in the transparent water from the river and it is only thirty feet from the bath!

Additionally, you can dive into the pool 3x0, 76m!
The taste and color, as they say, no friends, but because someone quenches thirst after a bath kvass, someone - infusion of rose, currants and other berries and herbs..

And the top of that list after all tea, especially if it is strong and sweet!