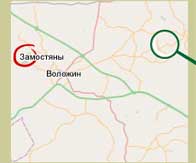 Теl. + 375 29 855-81-09;
+ 375 29 663-00-63.
e-mail: info@restonriver.com
And in the homestead:
Russian sauna on wood with oak twigs and a relaxation room with a fireplace.
Terrace with canopies to rest.
Mangal grille and skewers.
A place for a fire.
Equipped volleyball, badminton, mini football.
Bicycles.
Boats.
Tyre.
Darts.
Table tennis.
Board Games.
Hammocks.
Pool.
For amateur of outdoor activities:
Owner : skilled hunters, fisherman and tourists with years of experience in organizing various events.
We offer training
Fishing
Diving
Gardening Skills
We organize
Unforgettable, one-day water trips on boats to the most beautiful, untouched by man places West Berezina flowing through Nalibokskaya Pushya.
Cycling.
Hiking.
Excursions to Vishnevo, Golshany, Baruny, Krevo, Volozhin.